In as much as there's an abundance of cafes that serve the coffee drinking population of Canada, there are some coffee spots that stand out from the crowd. This article chooses to highlight the chic cafes in some select cities in Canada. These coffee shops are certainly going to satisfy your craving for delicious coffee, relaxing ambiance and wouldn't do so bad on your Instagram story.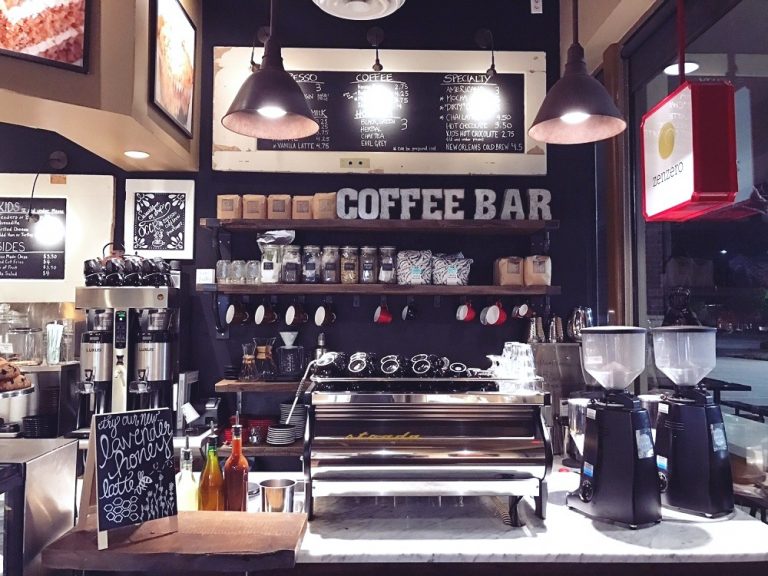 First stop, Vancouver.
Maman
A Cafe cum bakery that replicates the rustic charm of South of France, vintage furniture, breathtaking foliage and delicate sweet pastries that reminds one of Provence, France. Welcome to Maman, this Cafe boasts of coffee with prices between $2 to $6. Treat yourself to their signature drink, the lavender hot chocolate; it's actually steamed with real lavender. Pair it with their freshly baked lavender, blueberry and white chocolate cake. A true must-have.
Odin café + Bar
Serves as a Cafe for the morning folks and a bar for the nocturnal fellows. Get their awesome almond milk mocha with a pinch of dark chocolate sauce paired nicely with their housemate vegan power cookie. Truly delicious and hunger abating.
---
Next stop? Montreal
Are you a tourist? In Montreal for a visit? Need a quick caffeine fix? Here are some good coffee spots in Montreal.
Tommy Cafe
A beautiful example of true European architecture. Hanging lush greenery and high ceilings, this Cafe is worth a visit. A taste of their Cubano paired with their open-faced toast, ricotta, almond flakes and a drizzle of honey would leave your taste buds in wonder.
Crew collective and Cafe
Structured on the remains of a 1920 bank building, boasting opulent ceilings and large archways, this Cafe is truly a beauty to behold. A must-try is the Affogato which is basically a hot shot of espresso poured over ice cream. Pairing this with their banana walnut bread brings beautiful sensations to the heart.
---
Hello Ottawa!
Let's take a stroll, shall we?
Arlington Five
More like a kitchen fashioned for earlier times in history, the Cafe exudes rustic charm and boasts of vintage furniture. A step into the shop feels like a step back in history. For this Cafe, we recommend the silky Dirty Chai, a drink which consists of two cuppas of espresso, milk and Chai milk spiced with cardamom, ginger, black tea, and cinnamon. A perfect accompaniment would be their buttermilk muffin, fresh baked daily and stuffed with different berries each day.
Black Squirrel Bookstore & Espresso Bar
What's better than a good book and coffee, or watching a performance of artists and cultural displays while sipping a hot cup of espresso in the beautiful city of Ottawa. This cafe offers you these opportunities. Have a taste of their Espresso and Tonic, a deviation from the basic coffee choices, pair it with the Homer donut, glazed with strawberry and sprinkles gotten from the dough baby bakery near the bookstore.
The coffee shops listed above may not make your list, but we definitely recommend a tryout. Good coffee and beautiful scenery appeal to a Canadian and any true lover of coffee.